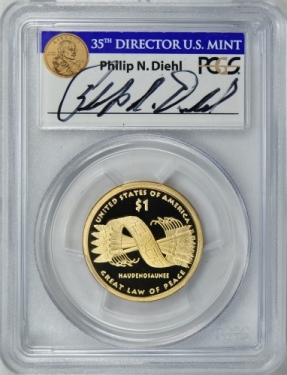 These proof Native American Dollars would be a great addition
to any collection. Dated each year from 2009 through 2016,
these PCGS holdered coins feature a label signed by Philip
N. Diehl, the 35th Director of the U. S. Mint. This collectible
began with Sacagawea dollars dated 2000 - 2008.
You can see them HERE.